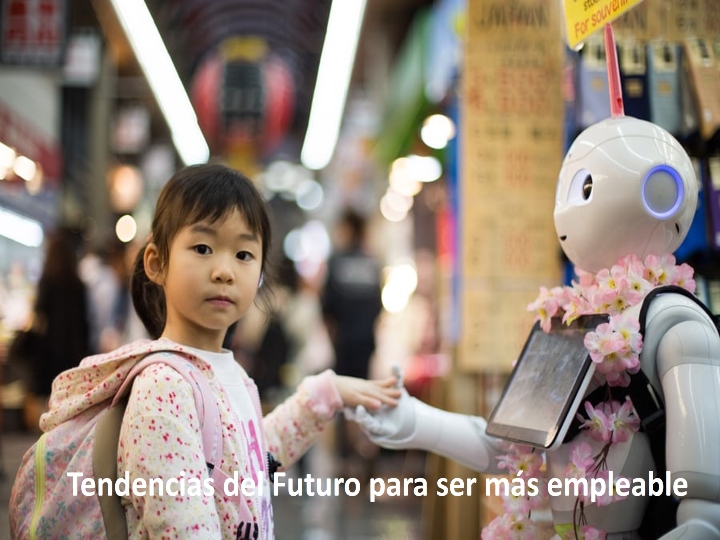 ¿Sabes cuáles son las tendencias actuales de Future of Work que está demandando el mercado?
Apúntate a este webinar y potencia tu empleabilidad.
Objetivos:
Análisis de las tendencias actuales de Future of Work que está demandando el mercado. Estas tendencias además nos ayudarán a potenciar nuestra empleabilidad.
¿Quienes son nuestras expertas?
MONICA PEREZ HURTADO
Licenciada en Derecho. MBA. Experta en Empleabilidad, liderazgo en la era Digital e Innovación.Ha sido más de 20 años Directiva en las áreas de Talento y Estrategia en varias multinacionales como Korn Ferry/Hay Group, Pfizer, Barclays Bank y Fremap, También fue Headhunter en firmas de Selección de Directivos como Signium y el grupo Seeliger y Conde.
Lanzó un proyecto emprendedor, Bestalent, en España y Argentina en 2009. Ponente habitual en diversos foros y Mentora de directivos.
Es Profesora de Liderazgo Digital en Centro de Liderazgo y tecnología de la UPM, Es advisor del Employability Council de Erasmus. Business Angel, Socia de WA4STEAM ( Inversión en Start ups tecno lógicas). Es Co Founder de Experience Ahead, cuyo programa de Alto impacto promueve la reinvención profesional.
PILAR TRUCIOS
Periodista y MBA por IESE. Especialista en Transformación Digital, Innovación y emprendimiento. Ha trabajado más de 20 años en medios de comunicación, siendo Subdirectora de Expansión y Empleo.
Fue asesora de comunicación y marca para clientes como Vega Sicilia, Lazard, M&B Capital Adviser..etc
En 2011 fue Directora General de Comunicación y Marca de Bankia y posteriormente Socia y Directora de Operaciones de The Valley Business School. Tuvo varias estancias en Silicon Valley y Nueva York donde investigó la Transformación Digital. Es socia de WA4STEAM (Inversión en Startups Tecnológicas). Es ponente habitual. Actualmente es Cofundadora de Experience Ahead.

¡Aumenta tu empleabilidad! Apúntate al webinar
AQUÍ
Lunes 13 de julio de 18 a 19h
*Evento abierto*